Best Ship Chandler Suppliers in UAE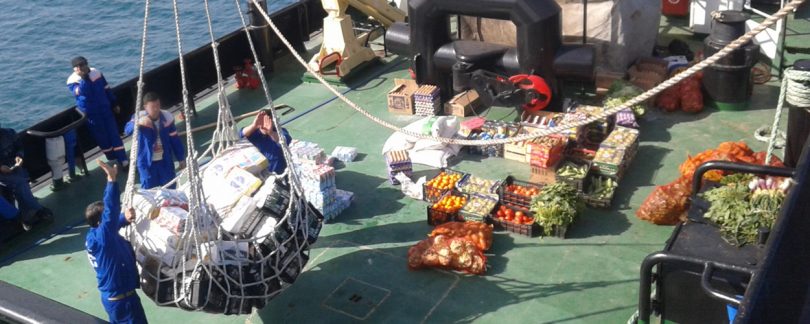 Fujairah Chemical is world leading Marine Marketplace for the Shipping Industry. We are specialized in products for hygienic cleaning, all kinds of standard cleaning products and there chemicals like tank cleaning, Hold Solution, degreaser & Deck Cabin-Galley Maintenance and other.
We have access to a full range of deck and engine stores and all ship chandlery lines all available at competitive prices with short lead times. Our range includes products from the ISSA stores catalog, some items in our range include Tools, Ropes, Valves, Gauges, Safety Equipments etc. We provide the highest standard of facilities including modern freezers and chillers, all supported by a fleet of vehicles capable of delivering your goods to you in optimum condition. We offer superb purchasing power ensuring customers receive a quality product to meet your budgetary requirements. For the vessels' Galleys and Cabins, we provide everything from glass to spoons, plates to saucepans, all kind of kitchen equipment or cloth and linen products.
It is our endeavor to bring the highest level of purity in all the products. Our all product carries the assurance of high quality and high reliability. Our basic motto of the company is to give a better product to the customer at the lowest rate. We look forward to serving you with our definite intention to start a business relationship and to coordinate with your esteemed company. To know more contact us or email us at fujairahchemical@gmail.com