Caustic soda (NaOH) Manufacturers and Retailors in Dubai, UAE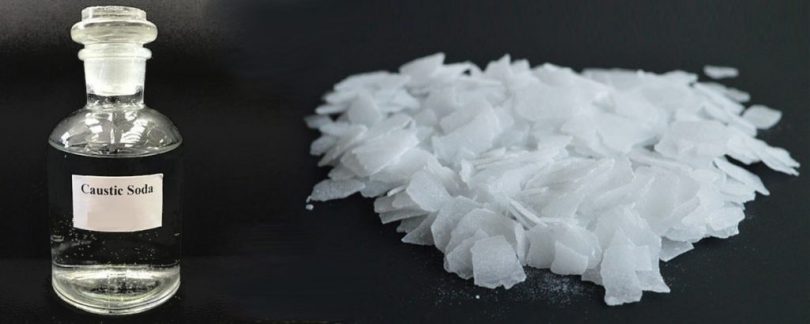 Introducing Premium Caustic Soda – The Essential Chemical for All Your Industrial Needs
Are you in search of a reliable supplier for top-quality caustic soda in Fujairah? Look no further than Fujairah Chemical! We are proud to offer a wide range of premium caustic soda products that are perfect for various industrial applications. With our exceptional quality and competitive prices, we are the go-to choice for businesses across the region.
Why Choose Fujairah Chemical for Caustic Soda?
Uncompromising Quality: At Fujairah Chemical, we understand the significance of using high-grade chemicals for your industrial processes. Our caustic soda is sourced from trusted manufacturers and undergoes rigorous quality checks to ensure purity, consistency, and optimal performance.
Versatile Applications: Caustic soda, also known as sodium hydroxide, is a highly versatile chemical widely used in several industries. From water treatment and manufacturing to pulp and paper production, our caustic soda is a reliable solution for diverse industrial needs.
Competitive Prices: We believe in providing our customers with the best value for their money. With our competitive pricing structure, you can enjoy cost-effective solutions without compromising on quality. At Fujairah Chemical, we strive to build long-term relationships with our clients by offering affordable caustic soda options.
Prompt Delivery: We understand the importance of timely supply in the fast-paced industrial sector. With our efficient logistics network, we ensure prompt delivery of your caustic soda orders, eliminating any unnecessary delays and keeping your operations running smoothly.
Excellent Customer Service: At Fujairah Chemical, we prioritize customer satisfaction above all else. Our dedicated team of professionals is always ready to assist you with any queries, provide technical support, and offer personalized solutions tailored to your specific requirements.
Why Caustic Soda is Essential for Your Business?
Efficient cleaning and degreasing agent: Caustic soda is widely used in the cleaning industry due to its strong alkaline properties. It effectively removes grease, oils, and stubborn stains, making it an ideal choice for industrial cleaning applications.
Water treatment: The use of caustic soda in water treatment processes helps in neutralizing acidity and adjusting pH levels. It is commonly employed in wastewater treatment plants and desalination facilities to maintain water quality and ensure environmental compliance.
Chemical manufacturing: Caustic soda serves as a vital component in the manufacturing of various chemicals, including detergents, soaps, textiles, and pharmaceuticals. It acts as a catalyst, reactant, or pH adjuster, enabling efficient production processes.
Paper and pulp industry: In the paper and pulp industry, caustic soda is used to break down lignin, a substance that binds wood fibers. This process, known as pulping, helps in separating fibers and producing high-quality paper and pulp products.
Boost Your Industrial Processes with Fujairah Chemical's Caustic Soda
Experience the difference that premium caustic soda can make in your industrial operations. Choose Fujairah Chemical as your trusted supplier and unlock a world of possibilities for your business. Our commitment to quality, competitive pricing, prompt delivery, and exceptional customer service sets us apart from the rest.
Contact us today to place your caustic soda order or to learn more about our extensive range of industrial chemicals. Let Fujairah Chemical be your partner in success!
To know more contact us or email us at 123@fujairahchemical.com