Descaling Liquid And Powder Suppliers in Dubai, UAE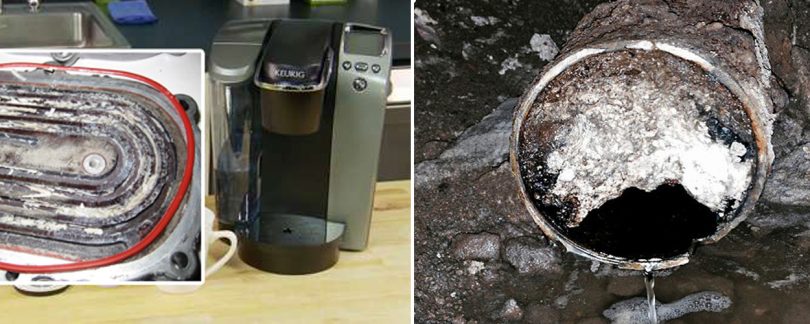 Scales are damaging the boiler because they interfere with the heat transfer and can lead to overheating and eventually, boiler rupture, To increase the usable life of cleaned equipment, it is the safe and effective way to remove scale deposits from all.
Fujairah Chemical is the leading manufacturer and supplier of Descaling Liquid all over UAE and Middle East countries. Fujairah Chemical Descaling Liquid RXSOL-11-1008-025 is easy to use the acid compound for removing water scale and iron dioxide deposits. It is inhibited to protect metal surfaces. And use to remove scale from Boilers, Condensers, Evaporators, Heat exchangers, Cooling and pipe systems. Available in various packing from 10, 20, 25, 210 Ltrs.
Fujairah Chemical offers highest quality products in Tank cleaning, boiler water, cooling water & hold solution chemical. It is our endeavor to bring the highest level of purity in all the products. Our all product carries the assurance of high quality and high reliability. Our basic motto of the company is to give a better product to the customer at the lowest rate. We look forward to serving you with our definite intention to start a business relationship and to coordinate with your esteemed company. To know more contact us or email us at fujairahchemical@gmail.com