Electrosol Non Flammable Electrical Equipment Exporters in Dubai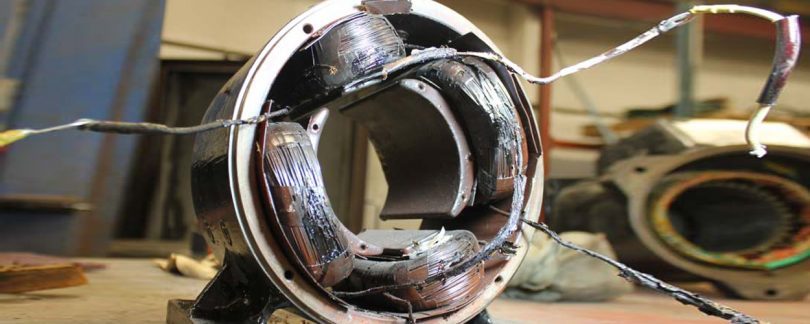 Electrosol (NON FLAMMABLE ) – A well balanced blend of non-chlorinated degresol ( Having super Degreasing power ) with surfactants which eliminates  Quick evaporation rate and resulting for Cleaning and Degreasing  of electrical equipment.It provides immediate and efficient removal with a high evaporation rate.
Active Matter: 100%
IMPA Code : 551021,551022, 551207, 551208, 551404
Packing Size : 20.00 Ltr.
Application:
Procedure of Use :- RXSOL-16-1076-020 must be used in open or sufficiently ventilated areas.
RXSOL-16-1076-020 should always be used concentrate (without mixing with other solvent.) For best results apply with either by brush, swab, or as  a fine spray using suitable hand held sprayequipment. Small components may be cleaned by brief immersion in a bath of RXSOL-16-1076-020 . Never use RXSOL-16-1076-020 on a running generator or motor.
RXSOL-16-1076-020 can be used to clean virtually all electrical equipment  & components although is it possible it may affect some types of rubber &  plastic .  Either  remove  rubber  &  plastic  parts  from  component  or test on small area for any reaction before cleaning.
Characteristics :
High dissolving and penetration action.

Excellent decreasing and emulsification power .

Safe on applied electrical insulation.

Non-corrosive .It is safe to use on painted or varnished metal surfaces.

Without chlorinated solvents

To be used as an alternative to conventional

electric cleaners 
Appearance – Clear, Colourless Liquid Vapor
Density : Heavier than air
Compatibility
Metal – No Known effect
Plastic - No Known effect                   
Rubber -No Known effect
Note: After use the product must always be well sealed in the drum.
Related Products : 
Dip N Clean : Dip-N-Clean has no odor, is non-flammable, contains no methylene-chloride, caustic or other harsh chemicals. It easily cleans up with water and will not burn the skin. From the makers of Ready-Strip, this product can also be used as a cleaning solution to clean out the interior of paint sprayers, guns, and hoses, Machinery Parts, Stub burn carbon deposits Stripping time may vary from minutes to overnight. Read more …
Waterless Hand Cleaner : It is a milky white creamy gel containing natural ingredients, moisturisers, surfactants, and powerful dispersing agents. This is a batter substitute to petroleum products caustic based detergents which drain the body oil. ONLY 2 TO 5 grams. SUFFICIENT to clean most greasy hand. Read more..
Rust Stain Remover  – This product is very effective as a spot cleaner after cleaning fats and fatty acids , can be used on painted surface.A superior heavy duty and highly Concentrated liquid blend of surfactant & organic compound containing rust penetrating agent, solubilizer and inhibited phosphoric acid with ionic and non ionic emulsifier. Read More …
Air Cooler Cleaner – Removes oil, grease, dust and carbonaceous deposit from the fins & tubes of the main engine air cooler . Read More
 Aqua Break RX Hold    – is a new technology surfactant ( high solvency and emulsification effect ) , with corrosion inhibitors and rust preventives. Being free from caustic and hydrocarbons it is very gentle on hands & ideal for cleaning walls, wood workds, metal and other areas. It is a superior quality cleaner / degreaser and has numerous general cleaning applications including the remover of grease, oil, sludge, carbon deposits, general dirt and grime. Read More …
RXSOL 27(Gas Turbine Compressor Cleaning Fluid ) – is a concentrated, neutral, environmentally friendly, biodegradable, waterbased detergent cleaning fluid for cleaning and corrosion inhibition of gas turbine compressors.One operation cleans and protects the engine – and also inhibits corrosion. Read More …
Degreaser Biodegradable  – Its Complex formulation makes It extremely effective for a broad spectrum of industrial and institutional applications, such as bakeries, bottling plants, breweries,boats, printing plants, public buildings, park dept,dockyards, food plants, vessels bilge's, deck engine rooms, and machine shops etc. Read More
 Paint Remover  – An excellent product for removal of paint from tough painted surfaces. Useful in the maintenance of all types of Industrial plant and in the marine industry. Read More
Metal Brite    – A superior heavy duty and highly Concentrated liquid blend of surfactant & organic compound containing rust penetrating agent, solubilizer and inhibited phosphoric acid. Read More