Embrace the Power of Oleic Acid! Get High-Quality Oleic Acid at Fujairah Chemical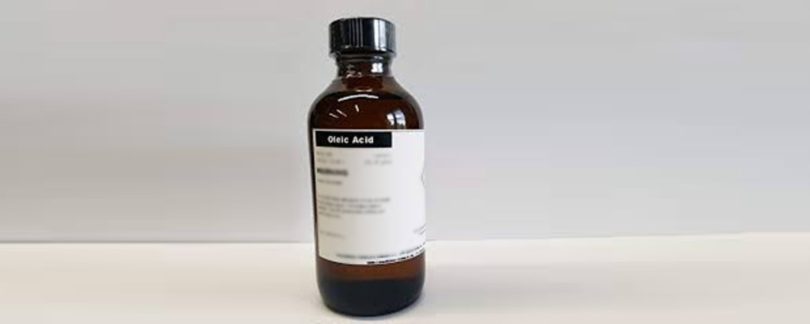 Are you in search of top-quality Oleic Acid in Fujairah? Look no further! Fujairah Chemical is your trusted supplier, providing you with premium-grade Oleic Acid for all your industrial and commercial needs.
Why Choose Fujairah Chemical for Oleic Acid?
Superior Quality: Our Oleic Acid is of the highest quality, meeting stringent industry standards. It is carefully sourced and processed to ensure purity and consistency, guaranteeing optimal performance in your applications.
Versatile Applications: Oleic Acid has a wide range of uses across various industries. Whether you require it for lubricant production, cosmetic formulations, pharmaceutical applications, or as a surfactant, our Oleic Acid is versatile and adaptable to suit your specific requirements.
Excellent Performance: With its exceptional chemical properties, Oleic Acid offers outstanding performance in your processes and products. It provides excellent solubility, stability, and lubrication characteristics, making it an essential ingredient in numerous applications.
Reliability and Consistency: At Fujairah Chemical, we understand the importance of reliability. Our Oleic Acid consistently delivers the desired results, ensuring that your operations run smoothly and efficiently.
Sustainable and Environmentally Friendly: We are committed to sustainability and environmental responsibility. Our Oleic Acid is produced using eco-friendly processes, minimizing its impact on the environment while maintaining its effectiveness.
Trusted Supplier: Fujairah Chemical is a reputable supplier known for our commitment to customer satisfaction. We provide excellent service, timely deliveries, and technical support, ensuring a seamless experience for our valued customers.
Unlock the Potential of Oleic Acid Today! Contact Fujairah Chemical!
Discover the power of Oleic Acid for your industrial and commercial applications. Fujairah Chemical is your reliable source for high-quality Oleic Acid in Fujairah. For inquiries, pricing details, or to place an order, reach out to our dedicated team today. Let us provide you with the superior Oleic Acid that meets your specific requirements. To know more contact us or email us at fujairahchemical@gmail.com