Say Goodbye to Welding Spatter! Get the Best Welding Spatter Remover in Fujairah at Fujairah Chemical!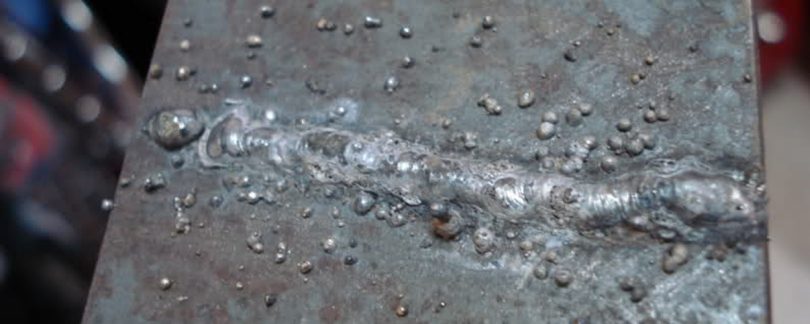 Are you tired of dealing with stubborn welding spatter that tarnishes your metal surfaces? Look no further! Fujairah Chemical brings you the ultimate solution to your welding spatter problems with our top-notch Welding Spatter Remover.
Why Choose Fujairah Chemical for Welding Spatter Remover?
Premium Quality: Our Welding Spatter Remover is manufactured using high-quality ingredients that effectively eliminate spatter while ensuring the safety and integrity of your metal surfaces.
Efficient Performance: Say goodbye to time-consuming and labor-intensive cleaning processes! Our Welding Spatter Remover is specifically formulated to quickly dissolve and remove even the most stubborn spatter, saving you valuable time and effort.
Versatile Application: Whether you're working with stainless steel, aluminum, or other metal surfaces, our Welding Spatter Remover is suitable for various applications. It tackles spatter with precision, leaving your surfaces clean, smooth, and ready for the next step.
Safe and Environmentally Friendly: At Fujairah Chemical, we prioritize safety and sustainability. Our Welding Spatter Remover is non-toxic and environmentally friendly, ensuring the well-being of both your workforce and the planet.
Cost-Effective Solution: With our Welding Spatter Remover, you get outstanding results at an affordable price. It helps prolong the lifespan of your welding equipment by preventing spatter build-up, ultimately reducing maintenance costs.
Trusted Brand: Fujairah Chemical is a renowned name in the chemical industry. We are committed to delivering products of the highest quality, backed by our excellent customer service and technical support.
Welding Spatter Remover Fujairah
Best Welding Spatter Remover
Welding Spatter Removal Solution
Premium Welding Spatter Remover
Metal Surface Cleaner Fujairah
Get Rid of Welding Spatter Today! Contact Fujairah Chemical!
Don't let welding spatter hinder your productivity or compromise the quality of your work. Invest in the best Welding Spatter Remover in Fujairah, exclusively available at Fujairah Chemical. For inquiries, pricing details, or to place an order, please contact our friendly team today. Let us help you achieve flawless, spatter-free welds To know more contact us or email us at fujairahchemical@gmail.com